We provide assistance in gathering all petitions required for the Commissioner with compliance to Fair Work Australia that meets the organisation's regulatory requirements.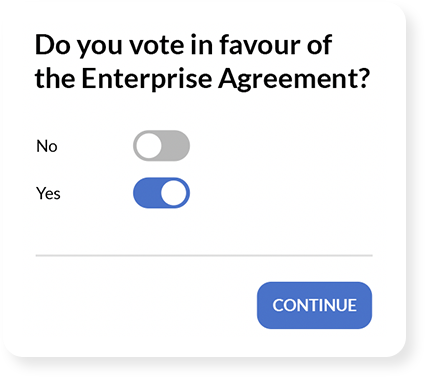 What is (MSD) Majority Support Determinations?
An MSD is sought by unions when a majority of employees want to bargain with their employer to make an enterprise agreement. It is when the employer has not yet agreed to bargain or initiated bargaining, a bargaining representative of the employees may apply to the Fair Work Commission for a majority support determination.
Based on the FW Act 2009 ss.236–237, if the Commission makes a majority support determination, the employer is required to bargain. If the employer refuses to bargain, the employee bargaining representative may seek a bargaining order to require the employer to meet the good faith bargaining requirements.
Conduct workplace surveys with our support
We can assist with conducting surveys for unions, sending out the forms to employees, and helping validate the employee details securely. We can provide online forms for employees to fill out instead of manually giving handwritten forms. It will have a tick box option that presents all the information needed for the Fair Work Commissioner.
As an independent third-party provider, all votes will be submitted anonymously.
We have a dedicated returning officer who will be available throughout the bargaining process. From capturing your voting requirements to the declaration of results, we help you manage your enterprise agreements seamlessly.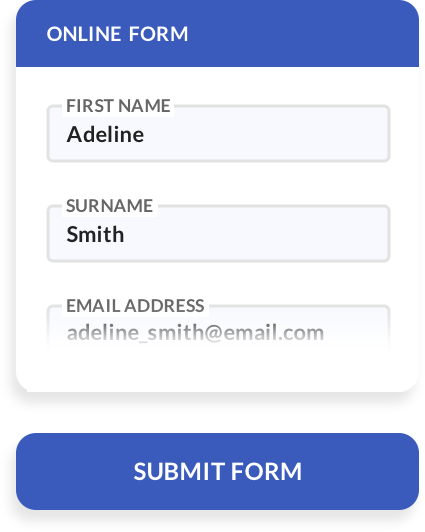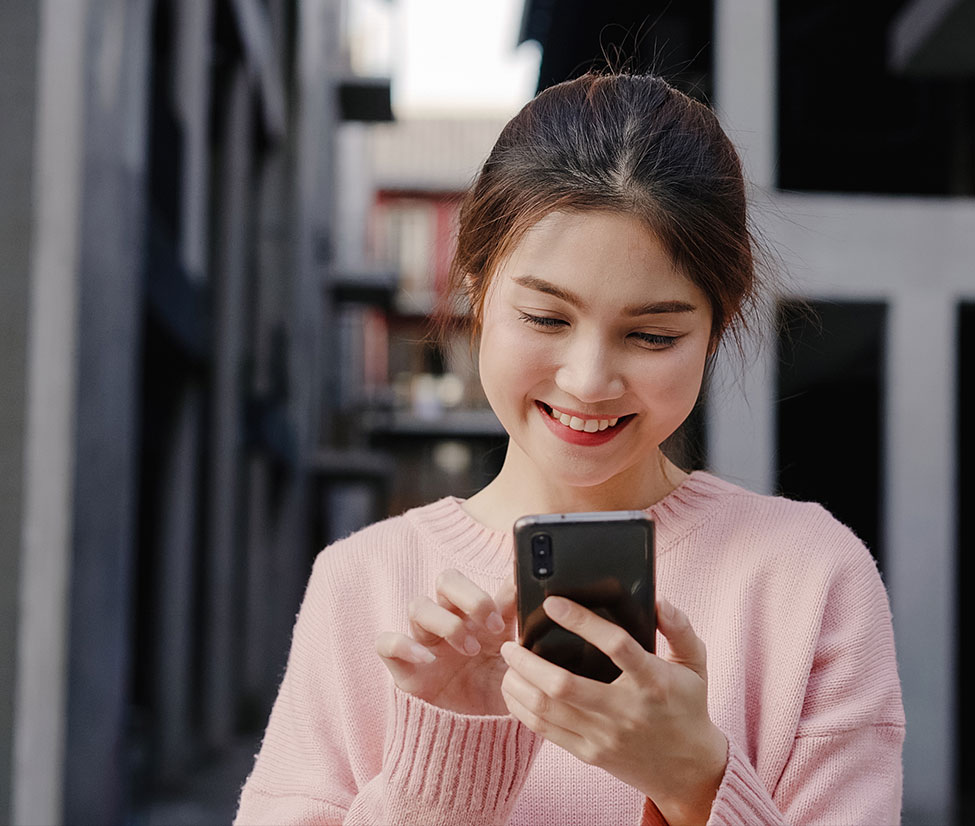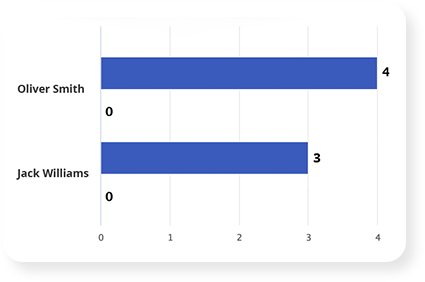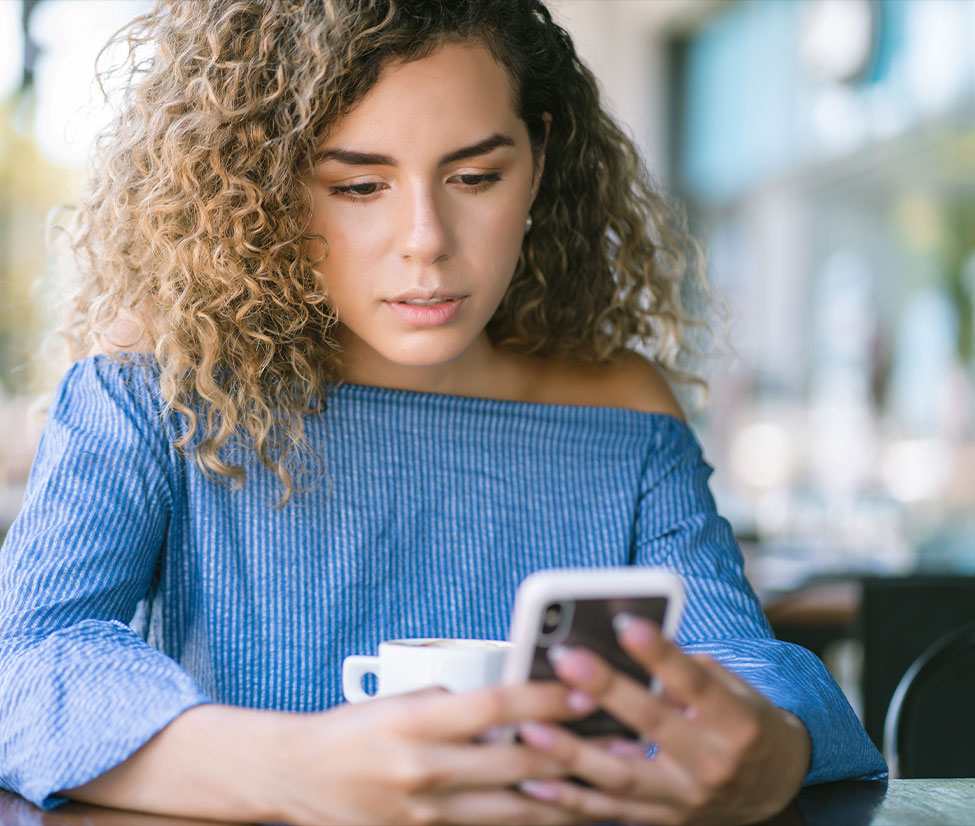 How our enterprise bargaining process works
Vero will receive the initial voters' list from the union, upload it to our system and send out the forms to all the votes.
Voters will receive an email with instructions and a unique link access to the dedicated voting portal for the union. The voting portal will have these information:
Introduction and welcome remarks from the union.
Validate voter's personal details with the ability to update if required. Before proceeding, the voter will be required to tick the check box that says, "I confirm that I have reviewed the above details and they're accurate and reflective of my current personal and employment records".
Voters can now select options to be voted on. Upon completion, there will be a checkbox that says, "In signing this majority support determination, I understand that this document may be provided to the Fair Work Commission on a confidential basis for the purposes of supporting a majority support application."
After receiving all the votes, the system will be closed for voting and Vero will provide the declaration of result to your representative.
If the company requires more detail, we can produce a PDF file of the vote audit. This document will have all the information ascertained above including the date stamp of when the vote was lodged.
How Our Enterprise Agreement Voting Works
Our voting services can save you time and resources, and ensure your vote is conducted to meet any governance requirement.
Why Vero Voting?
Vero Voting is Australia's trusted, innovative leader in voting management. Our bespoke voting solutions can save you time and resources, and ensure your vote is conducted to meet any governance requirements. Just ask our global clients across every industry.
Online voting providers have all the security features, such as end-to-end encryption and anonymity.
Certainly, choosing an electronic voting system provider is a better choice than the manual process. It eases managing the complex voting process and gives a pleasant experience for both voters and administrators. Through the use of our voting system, casting votes are now made easier, cost-effective, and ensure high rates of voter turnout.
What Our Clients Say
About Us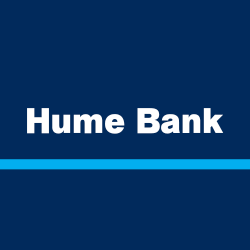 It was great! Thanks so much for your support getting us through our first virtual AGM.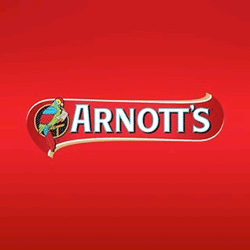 It's been absolutely great working with you. We've been impressed with how you've managed the voting process for us. Definitely a highlight!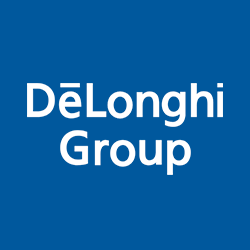 You have been FANTASTIC! I'm happy with the entire voting process.