We provide streamlined online voting solutions for organisations. Our technology offers a highly-secured management portal that allows you to administer the voting process and see results in real-time.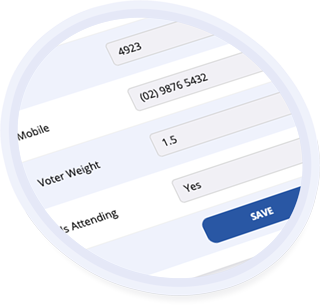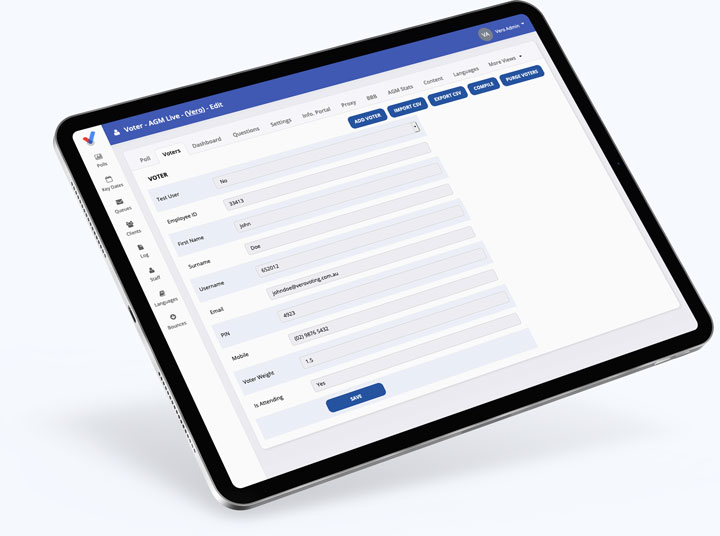 What is weighted voting?
Multiple votes per ballot (also known as weighted voting) is a way of allowing one person to have more influence on an election. With weighted ballots, you can ensure that, for certain voters, their vote has more impact (their single "vote" is worth more votes per ballot) than other voters who have a lower weighting (their single "vote" is worth fewer votes per ballot).
How it works
Conduct an online weighted voting system with our secure and efficient voting platform
1
Organisation
Provides Vero with their members' info with a column for weight voting
2
Vero
Prepares formal documentation for assistance with voting. Distribute unique logins for each member
3
Voting Members
Lodge their vote securely with their selected voting channel
4
Vero
Produce the voting results in real-time with weighting automatically calculated while still protecting the voter's anonymity
Why Vero Voting?
Vero Voting is Australia's trusted, innovative leader in voting management. Our bespoke voting solutions can save you time and resources, and ensure your vote is conducted to meet any governance requirements. Just ask our global clients across every industry.
Online voting providers have all the security features, such as end-to-end encryption and anonymity.
Certainly, choosing an electronic voting system provider is a better choice than the manual process. It eases managing the complex voting process and gives a pleasant experience for both voters and administrators. Through the use of our voting system, casting votes are now made easier, cost effective, and ensure high rates of voter turnout.
What Our Clients Say
About Us
It was great! Thanks so much for your support getting us through our first virtual AGM.
It's been absolutely great working with you. We've been impressed with how you've managed the voting process for us. Definitely a highlight!
You have been FANTASTIC! I'm happy with the entire voting process.