Our online voting services cover different types of voting such as enterprise agreements, electoral voting, preferential voting, and more. We provide secure and independent voting software that helps companies manage their voting requirements efficiently.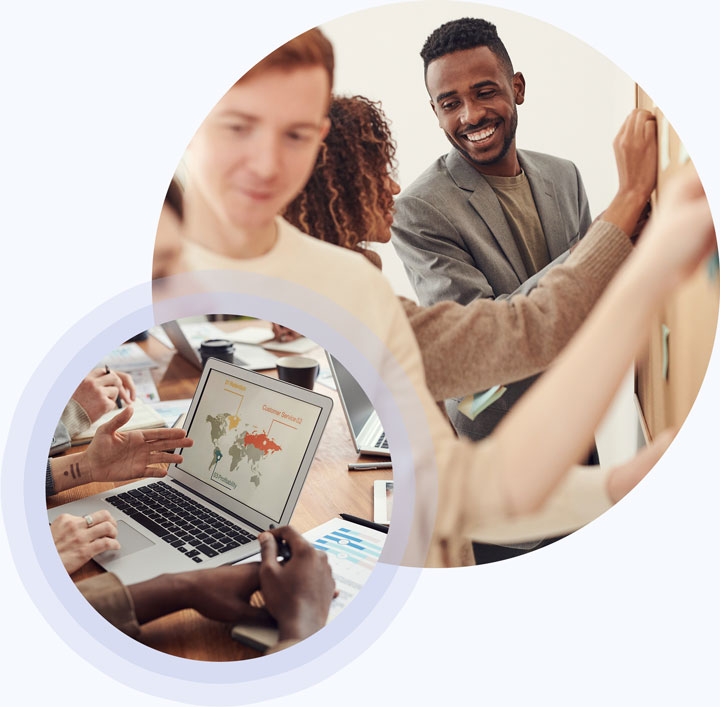 Our Team
Directors Laith Tarish & Greg Mitchell
Greg Mitchell has over 20 years in software development and startup scene. He helped some of Australia's leading startups grow. He also founded multiple companies that have created cutting edge voting technology for the HR & IR industry globally since 2009.
Laith Tarish has diverse skills span from supporting automation and streamlining businesses for brilliant startups like Canva, to building his own startup businesses. He is a problem solver providing practical solutions, paired with an in-depth understanding of strategic business goals.
Laith and Greg have strong backgrounds in software development, customer service, and business development.
With their combined experience working with organisations globally, they have delivered amazing software solutions for all types of industries.
Our systems are created, designed and supported in Australia by our in-house tech team.

Vero Journey So Far
2009
It started with a client who was the 4th largest gold producing company in the world. This client asked our tech team to help them build software to conduct and run a survey for their 3 remote sites simultaneously.
The challenge was to provide this software solution in 7 days. The survey was for enterprise agreement votes. The team embraced this challenge and delivered perfectly. That's how the voting platform was born.
2011 - 2017
With the growing demand for running votes, we progress to built system enhancements for other voting solutions.
August 2018
The voting platform was officially branded as Vero.
Launched new product features:
January 2020
New online solutions
Our mission is to provide cutting edge technology that focuses on customer experience and seamless voting systems for organisations globally.
Why Vero Voting?
Vero Voting is Australia's trusted, innovative leader in voting management. Our bespoke voting solutions can save you time and resources, and ensure your vote is conducted to meet any governance requirements. Just ask our global clients across every industry.
Online voting providers have all the security features, such as end-to-end encryption and anonymity.
Choosing a voting system provider is a better choice than the manual process. It eases managing the complex voting process and gives a pleasant experience for both voters and administrators. Through the use of technology, casting votes are now made easier, cost effective, and ensure high rates of voter turnout.