A Guideline for Hybrid and Virtual Meeting with Proxy Voting Management
March 1, 2021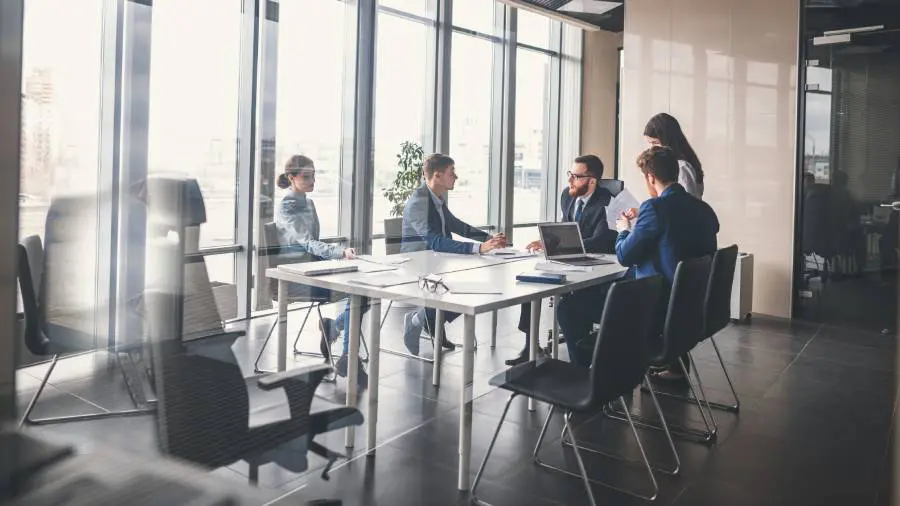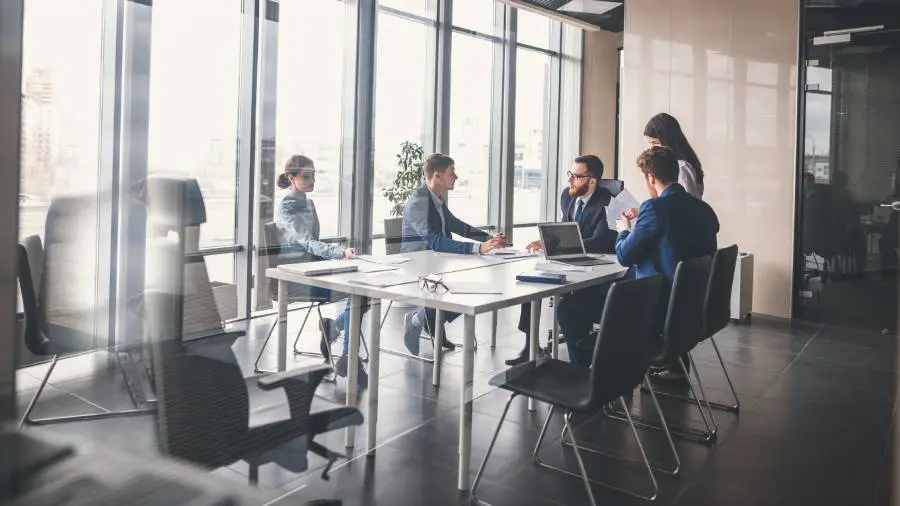 Guideline for Virtual Meetings. Guideline for Virtual Meetings
Given the current restrictions on attending events and meetings physically, companies and other entities are strongly encouraged to hold virtual or hybrid meetings. It has become an essential practice of the new normal for organisations worldwide. With this new approach of making sure everyone is heard, selecting software for online meetings, and figuring out how to conduct it seamlessly are integral factors to look at in a virtual meeting setup.
Vero Voting offers both comprehensive service and voting systems to make your AGM flow smoothly and seamlessly. We have hosted hundreds of AGMs and EGMs with online real-time voting in Australia and overseas.
The Australian Securities and Investments Commission (ASIC) supports the use of 'appropriate technology' for these entities to deliver their AGMs.
Here's a provided guideline for investor meetings conducting hybrid and virtual meetings:
In this ASIC's guideline, they refer to virtual technology without specifying any particular kind of technology or requiring the use of single technology. ASIC encourages board and responsible entities to have options in determining the right technology for their company or meeting.
1. Member participation during hybrid and virtual meetings

As an overall guiding principle, members at a hybrid or virtual meeting should be given an opportunity to participate in the meeting that is equivalent to the one they would have had if attending in person. Having regard to the fundamental elements and purpose of member meetings, this generally means:

a. The virtual technology used should enable those participating virtually to follow the proceedings of the meeting uninterrupted.
b. Any changes to the way the meeting is conducted to account for the virtual environment should be tailored, as far as possible, to preserve and promote genuine and effective interaction between members and the board or responsible entity.
c. Members should be given a reasonable opportunity to ask questions live during the course of the meeting regardless of whether they are participating in person or virtually. This ensures they are able to comment on, and raise questions in response to, presentations, debate and other matters arising at the meeting. At AGMs, a similar opportunity should be extended for questions about, or comments on, the management of the company and (where applicable) the remuneration report, as well as questions to the auditor (see sections 250S, 250SA and 250T of the Corporations Act).
d. If virtual technology (or any other process adopted) enables a company or responsible entity to review and select members' questions or comments submitted in advance of, and/or at, the meeting, the selection process should be balanced and representative. There should also be transparency about the number and nature of the questions asked and not answered – and appropriate records of questions, comments and responses should be kept to enable this.
e. Members entitled to vote on resolutions put at the meeting should have the opportunity to consider responses to questions and debate before doing so. This will support members to make a fully informed decision. Members should accordingly have the option to cast a vote live during the meeting via virtual technology in the same way that they would if they attended in person. This is so even where the option to vote prior to the meeting is also available (see also Determination paragraph 5(1)(c)).

2. Voting in a hybrid or virtual meeting

All voting at a virtual or hybrid meeting should be by a poll rather than a show of hands. Voting by a show of hands has the potential to disenfranchise members. This potential is even greater in a virtual setting (see Determination paragraph 5(1)(c)). 

Where practicable, voting via online or other means should also be available prior to the meeting for the convenience of members who do not otherwise intend to participate (see Determination paragraph 5(1)(c)).

3. Content of the notice-of-meeting

Many virtual attendees may be using new technology for the first time. The notice-of-meeting should include clear explanations of:

The explanations should be clear, concise and effective (section s249L(3) of the Corporations Act).

At the very least, companies and responsible entities should specify an email address (or other online submission facility) in the notice of meeting for the service of proxy appointments and proxy appointment authorities.

4.Technical problems during a hybrid or virtual meeting

Technology can be unpredictable and as such, can present new risks to the proper functioning of meetings. Planning ahead can mitigate these risks and improve user experience.
Read the meeting guideline that will help you run and hold your annual general meeting seamlessly.
How to Manage Proxy Voting in AGM
One integral part of conducting Annual General Meetings (AGM) is the voting management. This is where shareholders would elect officers and pass motions. There are rules to follow surrounding AGM voting and that includes appointing a proxy voter.
At Vero Voting, we created a system that simplifies and automates proxy voting management. This would enable voters to register, add their proxy and lodge their votes.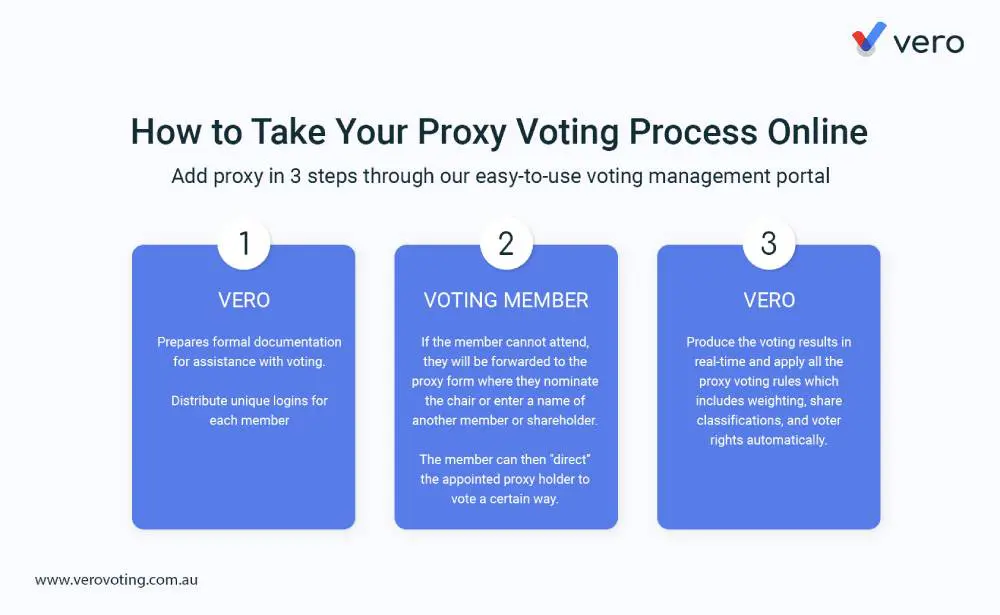 Establishing best practices ahead of time can save managers from unprecedented meeting glitches. If you want to know more about our voting solutions, we are here to help and walk you through the process. Contact us to get started.