Is Show Of Hands Worth The Risk?
November 3, 2020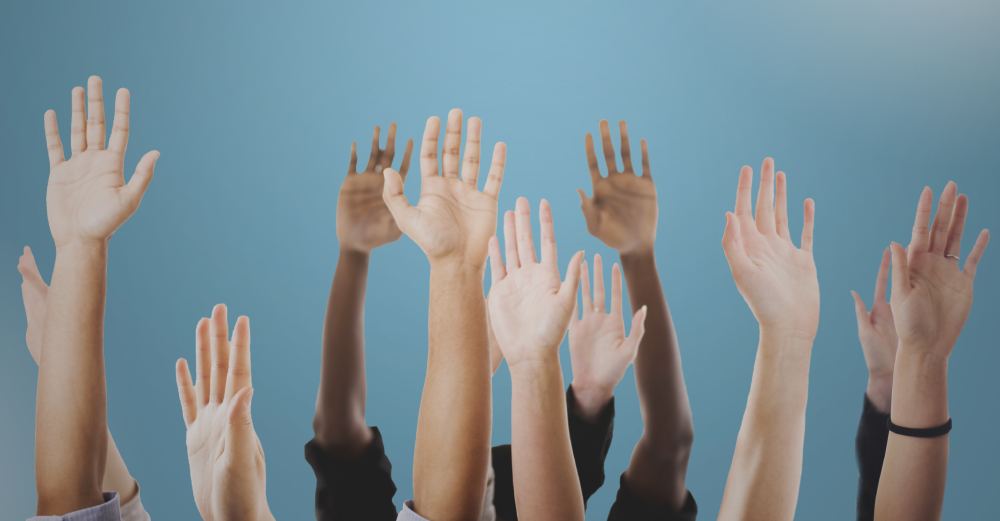 A show of hands might appear to be an easy way to vote. It simply requires a place where all eligible voters can gather, ask for questions, raise their hands to show votes, then tally the results.
However, we have to consider these different risks for a show of hands voting method:
What if all people eligible voters can't make it on the day? How do they vote?
Given the fact that you have multiple remote sites that require everyone to vote, would you travel to each site or bring them to a specific location at a specific time?
What if you don't have enough human resources personnel to attend at one or all the sites to run the vote at the designated time?
How can you hold voting at a specific time for split rosters, shift workers, and casual employees?
How to safeguard the anonymity of voters on controversial votes?
How online voting works?
Online voting on Enterprise Agreements will reduce the inconvenience
Some enterprise agreements will take a year to write, negotiate and ultimately vote. You don't want to get to the final hurdle and stumble because logistically or economically it appears more viable. Electronic voting ticks all the boxes. It offers ease of set up, independent third party (separate from union, employee and employer), anonymity, great communication, security, the speed of results and overall peace of mind. Vero Voting provides a simple and streamlined balloting process for small to big organisations. Learn the voting process for your enterprise agreement.
It gives more opportunity for all to vote
A requirement by Fair Work is to ensure everyone who's eligible is given an opportunity to vote. We offer 3 voting channels voters can choose from. Online, SMS and phone voting channels, which are specifically designed to accommodate every possible scenario for voting, wherever and whenever they are.
How can we take advantage of online, SMS and phone voting?

Online Voting is the primary voting channel and essentially is the virtual ballot box. As long as you have an internet connection, you will be able to use this method of voting. Once you accessed the voting screen via your mobile or tablet device, the voting question follows. The vote button is perfectly responsive to any device (laptop, desktop or mobile) and can be accessed from anywhere in the world.
SMS voting is highly secure, simple and extremely quick. Using the security and biometrics functions on the mobile device, an SMS is sent to the voters' mobile number from which they simply reply with a Yes, or a No. As long as the voter can receive an SMS, they will be able to cast their vote.SMS is a perfect voting method for a distributed workforce. This has been known to work out on oil rigs or non-internet areas.
Phone Voting is where the voter dials a phone number and listens to a voice recorded prompts, i.e. Press 1 for Yes, 2 for No. Once they enter their unique username and pin, it then asks the voter the appropriate voting question. This is very easy and is great for the older demographic employees, or those who are not technologically savvy. As long as you have a phone connection, mobile or landline, you will be able to cast a vote.
Vero Voting is a trusted online voting platform specialising in enterprise agreements and board elections. Contact us today and we'll walk you through it.