How to Handle Common Challenges for Online Election Voting
March 12, 2021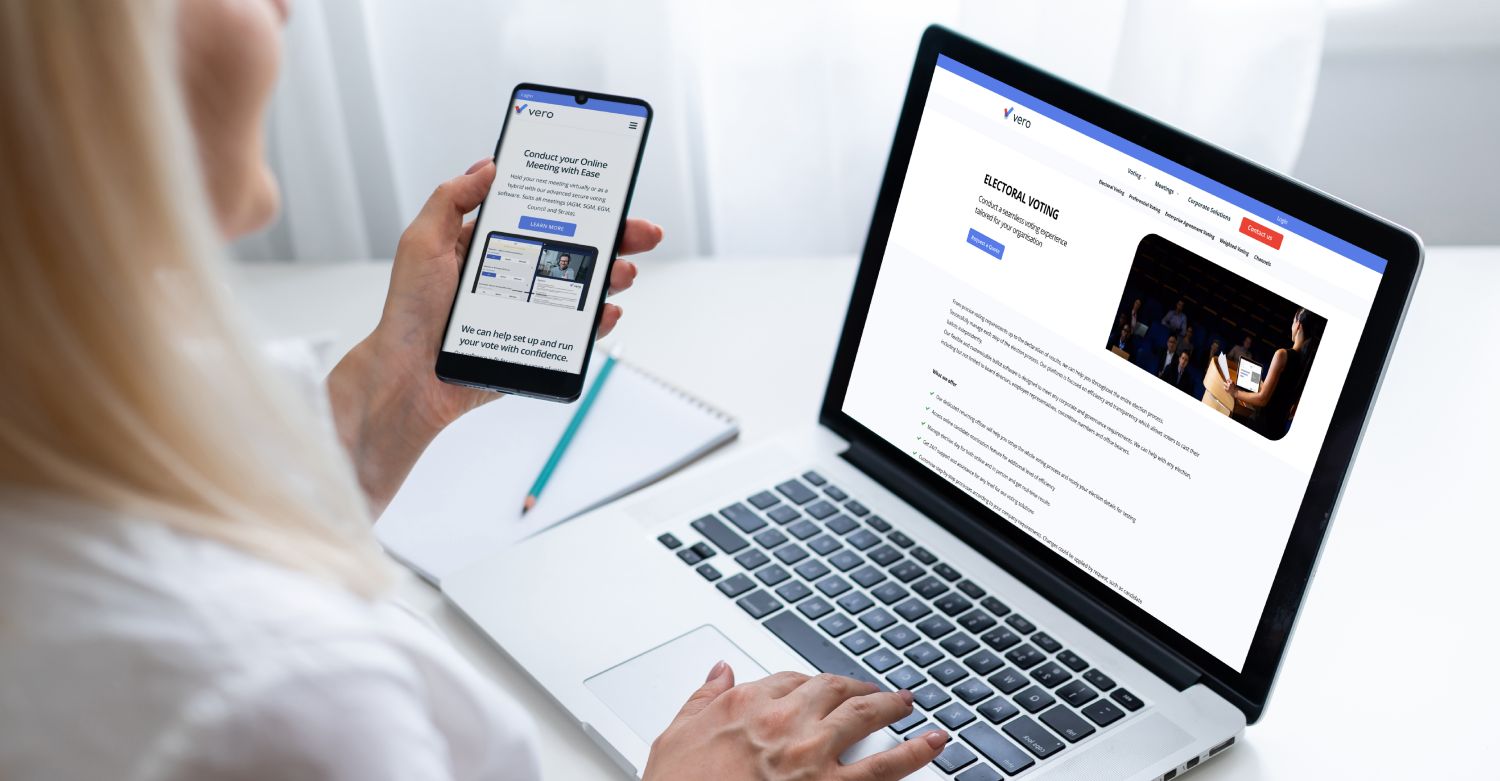 When it comes to effective online voting, it has never been more important to find tools that are easy to use, accessible, quick to set up, secure, and efficient.
What follows then are best practices for how an organisation's elections should be conducted in the new normal. Given any restrictions with which you must comply, here are some common challenges that managers face with solutions on how to make it easy and efficient.
Challenge 1: Ensuring the voting process is independent and fair
For some organisations, it might seem possible to manage the election in-house or use a self-serve voting platform to administer election requirements. However, this may put the entire process under scrutiny, especially regarding the integrity of the election, and ensuring the voting process is fair and unbiased.
To solve this, you need a trusted independent voting provider that can do elections without bias. Vero Voting also works as your returning officer and provides an independent, secure, and fair professional voting system. This helps you mitigate the risk associated with a company, director, or candidate elections.
Challenge 2: Getting more members to participate
Meeting quorum is a challenge for many organisations and simply adding an online voting option to your election is one way of addressing it immediately. When doing this, voting does not simply occur during the annual meeting. Instead, access to the ballot becomes available online three to five days before the annual meeting.
Voters are notified that the ballot is now available and they may access it with a unique username and password. Alternatively, Vero can generate and distribute login data to each voter, or an election manager may download that data from the system in a spreadsheet. Either way, there are two methods for distributing this notification.
Online. Electronic voting is the main choice for the virtual ballot box. The online voting system can manage to send emails to all eligible voters for their online ballot. That includes sending a unique username and password to access their ballot.
SMS. For voters who do not have access to the internet, you may send an SMS notification. SMS voting is highly secure, simple, and fast.Using the security and biometrics functions on the mobile device, an SMS is sent to the voters' mobile number from which they simply reply with a Yes, or a No. As long as the voter can receive a text message, they can participate to vote.
Members can vote from the comfort of their own homes. In this manner, you instantly stand to increase their participation and meet quorum.
Challenge 3: Validating Eligible Voters
It is important to keep the election secure with weighting and ensure that no voter votes more than once while still protecting the voter's anonymity.
In cases where an individual is permitted to cast one ballot for each unit owned, the concept of ballot weighting, where a single ballot is counted multiple times depending on the voter's weight, can greatly simplify things both for the voter and election managers.
To determine the eligible voters, provide them with their unique login information so they will have sole access to their ballot. This way, you can track the votes and those who are unable to log in.
Whichever voting channel your member prefers, it is manageable through our highly-secured management portal that allows you to administer the voting process and see results in real-time.
Challenge 4: Getting election results
One of the most compelling reasons to opt for online voting is tabulating results accurately and faster without the need to recount. Once all ballots are entered into the system, the system provides the results immediately. The outcome may be announced just seconds after the close of voting and everyone can settle down.
Run a highly secured electoral voting online. Contact us and we'll walk you through.
Common Challenges for Online Voting. Common Challenges for Online Voting